Compare Structured Products from Hartmoor Financial.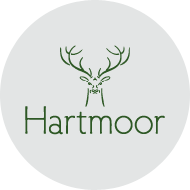 Hartmoor Financial is part of the Target Group, which has over 35 years of experience in portfolio management for financial institutions.
Due to market conditions, Hartmoor Financial will no longer be distributing structured products to the intermediary market.
What does this mean for existing investors?
Target Servicing Limited (TSL) are responsible for servicing and administering any existing investments in line with the product terms and conditions, please be assured that TSL remain committed to this obligation for the life of the product.
If you have any queries or require any information going forward you can contact the Helpdesk on 0345 650 6225 or send an email to servicing@targetgroup.com
We would like to thank you for support over the past year.
Fees for Non-Advised Investments
All non-advised sales carry an arrangement fee of just 0.3% of your investment. This is the cheapest percentage fee you'll find online, and all designed to help you make the most of your money. Investments carry a minimum charge of £50 for private investors, and a minimum of £100 for corporate or pension investments.
Need advice choosing your Structured Product?
If you receive advice in the purchase of your Structured Product then this will incur a setup fee, but at just 1.5% this is lower than almost every other provider. Purchasing this way will ensure that you receive help and direction in choosing your plan, making it a good option for investors who are new to Structured Products. Advised investments carry a minimum charge of £300